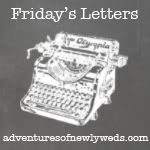 Dear LIPA....................I know I was mad at you for the past 11 days, but you made up for it by restoring my power last night.
Can you tell I was excited to get dressed with LIGHTS?????
Dear Family......................We have been through a lot in these past 11 days, we definitely have grown closer even if it was because we had no heat. Love you to pieces!
Dear Kim............Thanks for keeping me sane during these past days of no power. We were in the struggle together. We had too much fun making songs about not having power!
So the power went out at work, so we decided to kick up our feet and enjoy the heat while it lasted.
Dear God...........I cannot say thank you enough. I am always grateful, but even more so now because you spared my life, it was rough being without power but I never doubted you. Things could have turned out totally different but you kept me and my family and for this I say thank you. My prayers still go out to all those affected by Hurricane Sandy.
Dear New Apartment..........I'm so excited to move in next week. OMG I still can't believe I have a place to call my own. #BlessedBeyondMeasure
Yeah so about that shopping trip with my Mom........Evidence of why you shouldn't go apartment shopping with your mom. #PleaseDontJudgeMe