For the next 2 Fridays, Stephanie from Infinite Life Fitness will be here to give us some tips & tricks to help us achieve our fitness goals. This chick is fabulous and the more I read her blog, the more motivated I get. Don't forget to enter the GIVEAWAY today too!
Happy Fitness Friday! I hope the previous tips that I shared with you were able to help you transform your old eating habits/menu into a healthier menu! Today I would like to share some snack tips and suggestions for you that you may like to incorporate into your new healthy menu!
Here are a few essentials that I ALWAYS have in my cupboard. These are some "snacking essentials" that should always give you the nutrient profile that you need to stay on track with your healthy eating.
Fruits
Vegetables
Whole grains (oat meal, whole grain bread, whole grain pasta, whole grain rice)
Nuts (almonds, walnuts, pecans, peanuts)
Low-fat dairy products
Dark chocolate
And yes I just listed dark chocolate! There have been studies to prove the health benefits of consuming small moderate amounts of dark chocolate. It may be hard but stick to one portion size. You can also get creative and incorporate it into your yogurt, cottage cheese, or other food options to add sweetness and flavor to anything that you think is bland.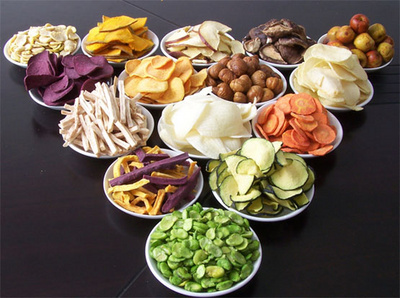 <!--[if !vml]--><!--[endif]-->
For your snack here are a few key things to keep in mind:
Allow your snack to be around 200 (but no more than 300) calories. This is just enough calories/nutrients to keep your metabolism working and to curve any between meal hunger cravings you may have
You will want to try to have a snack that has around 5 grams of protein, no more than 12 grams of fat, and around 5 grams of fiber. These are all estimates so try to stick close to those values. This will allow you to have a well-balanced snack. Things like fiber and protein can be digested and broken down slowly by your body which will make you feel satisfied longer. You always want to try to keep your fat intake low.
They key to eating correctly is eating until you feel satisfied. If you get the "I am full" feeling you have eaten too much! You stomach and brain do not communicate as fast as you eat food. So by the time your brain realizes that you are full you have consumed more than you should have. You should not be hungry after you eat your meals and when you eat your snacks. If you are eating nutrient rich products your body should be find working off of the food you are feeding it. It may take you a few days to a week to get use to this. We have always been taught to eat until we are stuffed and that is the wrong mindset. You want to eat until you are satisfied and not hungry anymore. Don't worry! You will get to eat/snack again in just a few hours. And if you are not satisfied after your meal it is always safe to double up on veggies to help you crave your hunger. Never starve yourself! You have to learn what are good foods to fuel your body to keep your hunger at bay.
Here is an example of some low-calorie snack options for you:
Celery with peanut butter, cheese, yogurt, nuts, or anything else you would like to eat it with
Small baby spinach salad with other veggies (like tomatoes, bell peppers, cucumbers, etc.) DON'T FORGET to LIMIT the kind of dressing you use! Stay away from the thick and creamy types of dressings (and soups!) they carry the most calories and other ingredients. Stick with the clear types of dressings (or soups). And also stick with the suggested portion size! It is not ideal to drown your salad in the dressing.
Cottage cheese or plain yogurt and you can add your own fruit! This is a much healthier and cheaper option. It is great if you buy a big tub of it and portion it out yourself.
You can also make your own fruit or veggie mix and have peanut butter or yogurt on the side
Nuts with a small portion of fruit (or veggie)
Popcorn (no added butter or salt! Try getting the plain popcorn with nothing added and add your own spices to it!)
There are so many healthy low calorie snack options available! You just have to be cautions of what those options are! Be open minded and try new items that you have not tried before!
And as with any other extreme activities that you would like to do, please consult with your physician first before you embark on any kind of physical activity, meal plans, or any other activities that may be harmful to you or your health needs.
I hope the tips I shared with you will help you guys start planning out your NEW and HEALTHIER meal menus for this week! For other daily health and fitness tips please feel free to check out my blog at
infinitelifefitness.com
. Please feel free to check back next week to see what other health and fitness tips I share! Have a happy and healthy weekend!
***ATTENTION! This week we are offering a giveaway! I am giving away 3 months of my health and fitness training away to ONE lucky follower of this blog! That is meal planning, exercises, and other health and fitness advice (over $350 worth of services) FOR FREE!
a Rafflecopter giveaway
WINNER HAS BEEN NOTIFIED VIA EMAIL.