I hope everyone is having a FABULOUS week. This week has been a bit crazy so I haven't had a moment to recoup and post. But we do have some good news about some changes that we are making.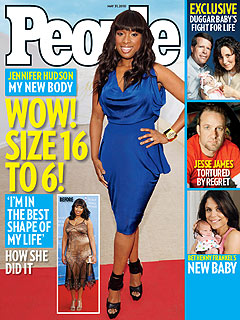 So if you guys have been reading our blog faithfully, I spoke about starting my weight loss journey with
Weight Watchers.
I feel that I had the most success and I was the most committed while I was on the plan. The first few months were when I saw steady changes in my body, even though my weight began to fluctuate. After having a heart to hear with Amber (literally in the parking lot of our job in our gym clothes) we decided that we needed change. NOW. Amber also gave credit to WW for helping her with her weight loss in the very beginning as well... so we decided to "get on the good foot" and do it again. Plus it is hard to consider NOT trying WW when you see pictures of the new and improved Jennifer Hudson.
Anywho, that is our new plan for now. We have committed to tracking online using their e-tools and to attending meetings for one full month to see how we feel. After the month we may opt to continue on our own or renew for additional month; we will let ya'll know when we know!
On a personal note, I updated my weight loss on MFP to reflect what I weighted most recently. I have gained a few lbs back, but I will be working harder than ever to lose them again. I feel that I have been desperately trying new things out on my body looking to find a quick fix, and it's not working. I need to spend some time listening to my body and watching how it reacts to exercise and different types of food and discover what works for me. WW helped in the past... I just didn't stick with it because I wanted faster results. I guess slow and steady is what I need.
Staying motivated. Staying positive.