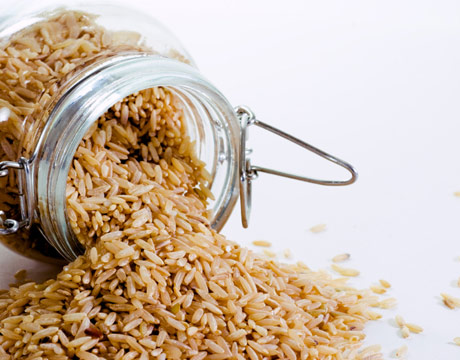 Yup! I did indeed. In an effort to plan ahead and ensure that I am sticking to my
#2 November goal
, I planned ahead and made about a week's worth of brown rice that I can dip into whenever my fiance is eating his yummy white rice. I am realizing that if I plan ahead and always have a healthy food option when I am home for when my fiance is eating something calorie laden and bad for me, that I can make good decisions. However, if I don't have anything in place, than I go ahead and eat whatever he's eating.
Earlier this week,
Beth from Beth's Journey
wrote a post about difficulties with weight when you are single vs when you are in a relationship. Personally, I find it harder when I am in a relationship because I've never dated someone who is also watching their weight. I seem to gravitate towards men who can eat all day long and never gain an ounce. OH! and they refuse to eat "healthy" options, aka diet food. Lucky me!